Cockroach Breeding Manual Techniques
Breeding Cockroaches with Less Effort Smells and Escapees
Have you ever wondered why most people buy cockroaches from the pet store…and don't breed them using conventional methods?
The Answer is simple…they are struggling to maintain a messy cleaning routine, bad odors and containing these unruly critters….and who has the time?
Or perhaps you already breed cockroaches and just want to do it quicker and with less fuss?
Thankfully our Wildlife Hub insect breeding systems are very different …
We have moved well past the standard "place a bowl of vegies, in a fish tank with toilet rolls". It's now possible to breed juicy fresh cockroaches with less effort and time than standing in line at your pet store.
Not only is Breeding Cockroaches as Live Food convenient…you will also save yourself thousands of dollars. With the world's most comprehensive guides and video series, there is no excuse anymore, it's easy!!
Why Our Low Maintenance Cockroach Breeding Methods are So Effective?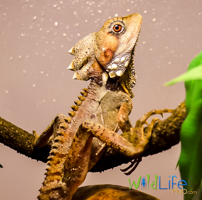 Our automated low maintenance systems are tried and tested for over a decade. The result is smarter low maintenance, consistent and productive breeding methods for both private and commercial applications. In summary our low maintenance methods are achieved with:
Breeding Cockroaches with messy and time consuming methods are now a thing of the past.
How Much Time and Money will I Save??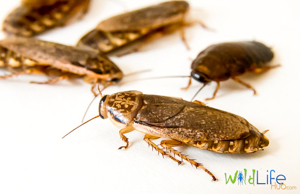 The above innovations mean cockroaches can now be bred and produce large numbers of cockroach's week in…week out.
For a small one off investment (probably a week or two supply of live food costs) you will be armed with numerous techniques that will fast track successful cockroach breeding. This will save you thousands of dollars, and hours in wasteful and painful experimentation.
How this Guide sets a New Benchmark in Cockroach Breeding!!
This definitive guide is not a literature review of internet blogs…it pioneers new and innovative techniques found nowhere else. It is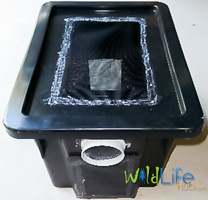 easily the most comprehensive guide on the market with over 100 pages (paperback version) and includes more than 145 full color photos and diagrams. All the "how to build" instructions are explained in easy to understand text…and with numerous color photos. And best of all, nearly all the materials are easily obtained from you hardware store or using recycled materials at home.
We have completely overhauled every aspect of cockroach production including:
There are literally hundreds of techniques and tips to help you make life easier for you…see below section (Hundreds of Techniques on Offer) for full details.
Turn an Expense into Income….with our Commercial Experience!!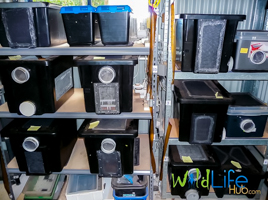 Many wildlife and reptile enthusiasts are always looking for a cheap and fresh supply of food for their animals. This is a great way to turn an expense into an income.
Our Wildlife Hub cockroach breeding manual covers important topics such as; pest management, how to grade crickets to various sizes, dispatching, transport and marketing tips and advice. With our streamlined processes, commercial production is available to anyone…not just the big boys.
Failure is not an Option with the Best Methods, Training and Support…
Our cricket manuals covers both basic and advanced techniques suitable for both private and commercial production. No matter your experience level, we have it covered.
Wildlife Hub has dedicated over a decade not just breeding feeder insects, but also writing the most comprehensive books and developing demonstrational videos.
We really want you to succeed, and our training and support is next to none. Below is a summary of our commitment to your success when you purchase our books:
Free Skype training as required. As we have converted our techniques to video, I can show you our methods directly in a Skype video session. It's really easy!!
• Free email support.
The world's most comprehensive and innovative feeder insect guides (with hundreds of photos)
For those of you who learn visually, we have made videos of our methods which can be accessed at a click of a button.
How Do I Get the Books at Half Price?
Discounts are available for "bulk orders" of 5 books or more. We also offer the books at half price to members of a reptile/wildlife rescue or conservation group…and we will provide free skype training to the group or individual members. For more details click here click here (see "Bulk or Group Order section).
We also welcome retail and wholesale enquires.
See What People Are Saying About Our Books!
"I achieved my goal of breeding more cockroaches with less effort and smells. The book has a number of methods which makes managing and breeding cockroaches easier. I started with just a few containers, but plan to expand to 16 or more containers now the cleaning and feeding is streamlined. I would strongly recommend this book to anyone who want to streamline how they breed cockroaches"
Justin Hodges/ Founder/author of the herphouse facebook page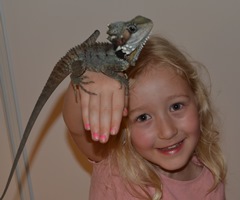 "The breakthrough wildlife enthusiasts have been waiting for.!! .
"This book is amazing, there is so much information. Finally, a guide that offers something different to
"placing toilet rolls and a bowl of vegies into a fish tank".
"I wish I had discovered this book years ago. I can't believe how little time in now takes me to clean my woodies colony now".
We have a money back guarantee if you are not completely satisfied!