Commercial Insect Breeding
The Commercial Insect Breeding Revolution is Taking Off, and People are Quickly Discovering that Breeding Insects for Profit has Huge Financial Opportunities.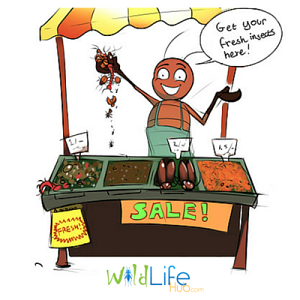 Wildlife Hub has over 13 years' experience producing, or training people how to breed insects to wildlife parks, zoos, reptile, exotic animal and wildlife carer groups. And believe it or not for human consumption !!
Our training and consultancy resources have set the benchmark for breeding insects and are used by some of the largest and smallest insect breeders around the world to improve the efficiency of their operations or to start new businesses.
Working with hundreds of insect breeding facilities around the world, has given us a unique understanding of the issues breeders face, and we are happy to share our information.
Wildlife Hub has a range of resources to help you become profitable including;
We'll teach you how to: estimate how many insects you can produce, potential markets, things to consider, avoiding potential mistakes and Lots more.
For example, did you know that new solar technology has the potential to greatly reduce or remove one of the biggest expenses (heating- day and night, even in cool climates) and you can get around 4 times more profit from breeding for human consumption ?
Advances in commercial insect breeding production methods are game changers for the industry, and there has never been a better time to get into these new and growing markets.
There is a large learning curve breeding Crickets and other insects which can end in disaster if you don't have the right information.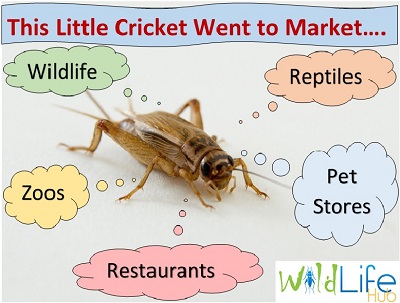 We have spent years of experimentation and testing so that you don't have to learn from the "school of hard knocks". Our information will fast forward you a decade or more and you will learn how to:
How to avoid Common Mistakes and to scale up appropriately.
Identify Potential Markets – both obvious and less obvious ones.
Build the right containers that are durable and have the right balance between ventilation, removing toxic gas in summer, heat retention and preventing pest entry.
Build durable, stable and reliable food and water dispensers that are automated to minimize maintenance and reduce cannibalism
Manage vinegar flies and other pests which nearly destroyed our business
Sort, pack and distribute to customers.
Create consistency through standardizing of feeding, maintenance and management.
Be efficient with your time and how to reduce or eliminate costs (e.g. solar heating, reduced maintenance, efficient design).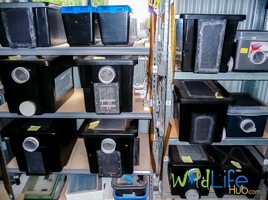 Our books and training are the most comprehensive on the market and the only book that covers both private and commercial production in detail.
All the major issues for commercial production are covered including: Biology, Container Design and Construction, Food and Water Requirements, making automated Food and Water Dispensers, Heating, Maintenance and Pest Management, Grading and Selling, Marketing and more.
We are in the process of developing a webinar series to help people start a insect breeding business. Please contact us if you want to be advised when this webinar series is finished.
Our resources contain step by step instructions along with hundreds of photos to give you a proven and tried method to build your business. Our training resources has set the benchmark for the insect breeding industry and is the go to authority for insect breeders around the world.
Click here for more information about out our training services.